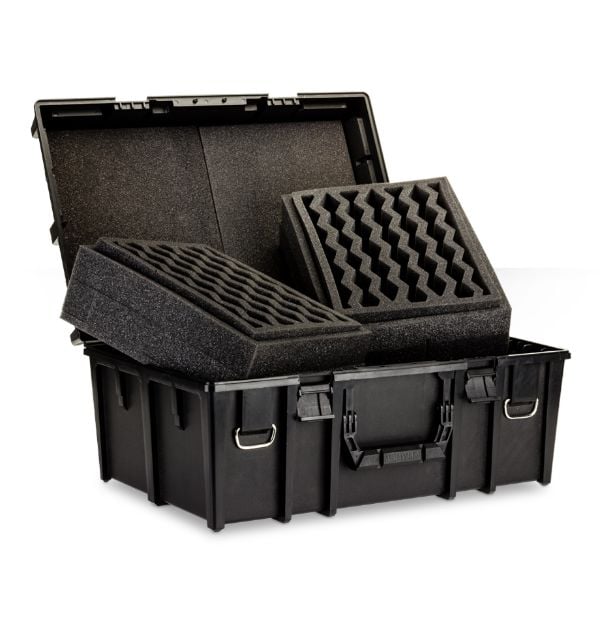 Games Workshop introduces three mini cases!
There are three different hardcases each fully loaded with the new GW "channel foam".
Crusade Case $ 124
Battle Case  $ 83
Skirmish Case  $ 50
That's a very good deal in the world of game cases. 
From Games Workshop:
"Containing one set of our revolutionary channel foam, the Citadel Crusade Figure Case has been specially designed to fit almost any model that we make, any shape and size, quickly and easily without the chore of cutting and shaping to fit.
Packing and unpacking the case is absurdly quick and easy; any model, however pointy, placed anywhere within the channels will be protected as well as if you'd spent countless hours hacking away at a custom fit. You'll free up more time to concentrate on games, painting or just showing off your miniatures collection. The channel foam is as efficient a use of space as possible, allowing you to store more models more safely than any other case."